Where Charleston Golfers Find the Tools to Improve Their Game
Our goal is to improve your golf game by providing custom fit equipment as well as our expertise to improve your game with every swing. Whether it is a simple re-grip or a total bag makeover, we pride ourselves on our attention to the smallest detail to provide you with the tools and customer experience you cannot find anywhere else.
EXPERIENCE WHAT TECHNOLOGY CAN DO FOR YOU
Custom Club Fittings 
Adult One on One Lessons
Youth One on One Lessons 
Club Rentals 
Golf Apparel & Footwear
Your Local Club Fitting Expert
As a Golf Digest Top 100 Club Fitter we offer various club fittings that concentrate on shaft weight, flex, length, grip size, and loft + lie angle with the simple end goal of putting the perfect club (or clubs), for your swing, in your hands. Utilizing Foresight Sports Quad and GC2 Launch Monitors and simulators, we make recommendations and get your equipment dialed in.
Lessons
David Ayres' Lowcountry Custom Golf is proud to offer lessons for both men and women, as well as youth lessons for those aged 10 and older. Lessons are held one-on-one and teach everything from form to the way of the game. All lessons run for one hour and are held in our state-of-the-art simulators.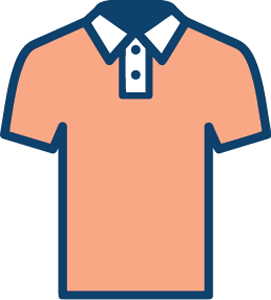 The Gear You Need
We offer various club fittings that concentrate on shaft weight, flex, length, grip size, and loft + lie angle with the simple end goal of putting the perfect club (or clubs), for your swing, in your hands. Utilizing a Foresight Sports GC2 Launch Monitor and simulator, we make recommendations and get your equipment dialed in.
Club Repair & Re-grip
Trust our team of experts to keep your set of clubs in pristine condition. We offer an array of repair services including shaft installation, removal and adjustment, grip installation, loft & lie adjustment and more. Most repairs can be completed within 48 hours – allowing you to get back to your game in no time.
Mike McCraw
There is no better experience in the Lowcountry for getting straight forward knowledgeable help with your game. These guys know golf and golf equipment. The entire staff is always friendly and helpful. Over the past 6 years I have had two sets of clubs fitted, regrips, multiple lessons, anything I need to improve my game.
- Mike McCraw -
Ryan John
David and his staff at David Ayers are top notch! I took a set of irons that I got bent at Dicks, and the club fitter at Dicks didn't have a clue on what he was doing. Mike at David Ayres fixed all my irons and I'm now hitting the ball in the center.! I always go to David Ayers for my golf needs first. they are professional and they help you with anything you need. I also like supporting the local businesses because they are the ones that go out of their way the first time!!
- Ryan John -
Chuck Zirkle
Personalized service in a friendly atmosphere with years of experience. Only place to get you equipment in this area. You are wasting your money if you go anywhere else. They are the only place I shop.
- Chuck Zirkle -
Cliff Price Jr.
Top notch facility and the best employees ever! Customer Service is way, way up there; untouchable! If you need help with your swing, you've got to come here! Special shout out to Joe and Christian for always going that extra mile every time I needed something! David, these gents are high class and a keeper, without question!
- Cliff Price Jr. -
Brayden Pitcairn
Had a wonderful experience during the iron fitting session. David is truly a professional and took the time to explain all the different tools he used to analyze my swing. With my results completed he never pushed me into buying anything at all, I only got a sense he was there to help me with my golf game. Will definitely recommend to others.
- Brayden Pitcairn -
DAVID AYRES
FOUNDER
David Ayres brings more than 33 years of professional golf experience to every job he does, be it a simple club repair or a complete fitting. His expertise earned him a place among Golf Digest's most recent list of "America's 100 Best Clubfitters,". As owner of Lowcountry Custom Golf since its founding in 2003, David has worked with players of all skill levels – from beginners to touring professionals.  Even before starting his own business, he built a broad foundation in the game as a club professional, teaching pro, expert club fitter and club repair technician, as well as golf retail manager.
Unlike many fitting centers and golf academies, Lowcountry Custom Golf is not affiliated with any one equipment manufacturer, allowing David to fit each individual player to clubs best suited to their game, regardless of brand. As a client, you can and will be confident that your clubs will be built and/or fitted to maximize your skills, each club, from the driver to the wedges, delivering the precise launch angle and optimal spin rate to get the most out of every swing you make.
Need some sticks?
Ready for a golf weekend and find yourself without clubs? Not to worry, we offer rental sets from some of the top brands. Our sets include the latest offerings in Drivers, Fairway Woods, Irons and Putters. We have sets available covering a wide range of options. Let our experts help you find a set that will ensure the best fit for your game.
Reserve your set here.
$60/set ~ $25 each additional day
Used Clubs
Please inquire if interested in used clubs. We sell rental & demo clubs seasonally if you don't mind a little wear & tear.